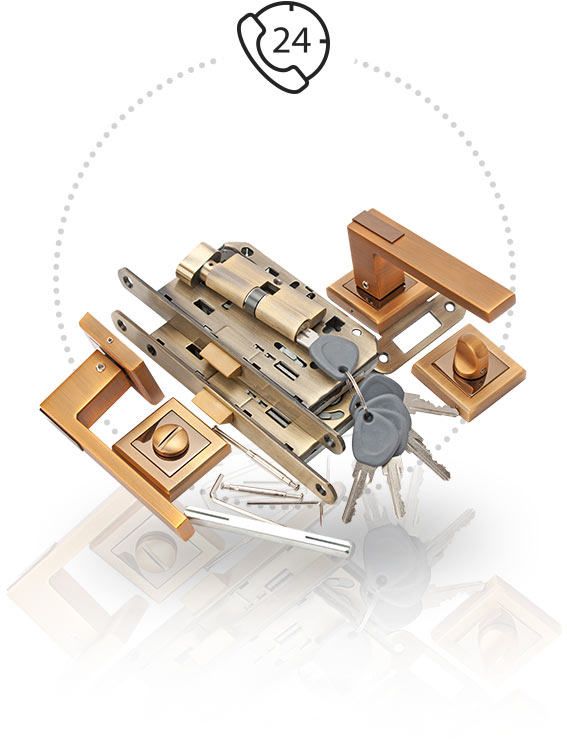 CALL NOW
Locksmith Services in Staines
Becoming one of the leading Kyox Locksmiths of Staines providers was not easy. It is the result of years of hard work and a commitment to customer service. We are proud of our 100% customer satisfaction and are overwhelmed to see a call from a returning customer or a customer who was referred to us by a satisfied client. With a wide range of locksmith services for commercial and residential properties, we make sure your home and office will be as safe as possible.
With our 24/7 emergency locksmith service, we can help all Staines residents with a minimum response time, day and night. Our mobile local security experts can reach you anywhere in Staines in about 40 minutes, so you won't be left waiting for help.
As a house owner you may need lock and key services from time to time: to change your lock, to install a new alarm or other access control system or just to perform an annual security check of your house.
Our commercial security advisers have years of experience dealing with business premises. We offer locksmith services to retail shops, clinics, plants and offices all around Surrey.
Auto Locksmith
Being locked out of your car is not a pleasant experience, and every driver wishes it will never happen to him, but what should you do in case you're locked out of your car? Calling Kyox Locksmiths of Staines would be a wise decision. Only a professional lock and key expert can open your car without any damage to the vehicle.
Contact Kyox Locksmiths of Staines about any of our professional locksmith services on 01784 776151.